Read in Ned: Quaranstories: Get Lost in an Epic Read
Stay connected, strong, hopeful and pursue new adventures
By Elise Brodsky
Throughout these difficult times we all must stay connected, strong, hopeful and pursue new adventures. One of the ways to accomplish those objectives and to navigate our shared quarantine is by reading amazing books. Below are some favorites from different genres that I would recommend reading to get through this unprecedented time. Books allow us to both self-isolate and to stay connected, whether it be by texting our friends about books we enjoy, attending meetings and discussions (Zoom, Google Hangouts, Webex, etc.), or just finding both solitude and adventure in a different world. Books have the power to unite people no matter their religion, race or interests. We all can commiserate with one another, and support one another, based upon our shared joy of reading. I encourage you to share this list, and lists of your own creation, with your friends and family to stay connected during this arduous time.
Kendare Blake's Three Dark Crowns, transports the reader to the mythical island of Fennbirn and introduces us to triplet sisters, Mirabella, Katherine and Arsinoe, as they each fight to the death for the crown when they reach the age of sixteen. Mirabella is an elemental who conjures deadly storms with no effort. Katherine, a poisoner, ingests the most deadly poisons without any side effects. Finally, Arsinoe is a naturalist who can make the most beautiful flowers blossom, but can also control the most deadly lions. This captivating novel explores how the bond of sisterhood is tested as the triplets engage in a deadly battle for power, and, ultimately, their very lives.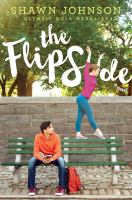 For the sports buffs, The Flip Side by Shawn Johnson and A.L. Sonnichsen, tells the engaging story of an elite gymnast named Charlie masquerading as an average high school student. Charlie Ryland lives a double life. In school, she is your average, non-athletic sophomore. But, in the elite gymnastics world, she is one of the best gymnasts in the entire world. The story invites us into Charlie's world as she struggles to keep both of her lives separate while navigating love, training, and the intense pressure to make the Olympic team.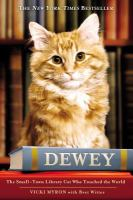 Dewey: The Small-Town Library Cat Who Touched the World by Vicki Myron and Bret Witter is an inspiring feel-good book at a time when we need it most-and it's set in a library. The book is the true story of the positive impact that one little abandoned animal can have on a community. Vicki Myron, the head librarian in Spencer, Iowa, is a single mother, has survived a breast cancer scare, lost a treasured member of her family, and endured an alcoholic husband. Despite experiencing more than her fair share of grief, she is a warm, empathetic and a strong person, committed to cultivating a wonderful library for her small community. On the coldest night of the year, a tiny ginger kitten is stuffed in the book return slot of the library and abandoned. When Vicki finds him the next morning he is near death. She rushes him to a veterinary clinic and is advised he likely will not survive. Undeterred, Vicki nurses Dewey to health and cares for him at the library where everyone falls under his loving spell. Dewey, having charmed his way into the hearts of Vicki and all of the library staff, is adopted by the library and over the next 19 years, he inspires all who meet him and hear his story. Vicki overcomes tremendous obstacles, and Dewey, with his unconditional love, inspires the community to explore their shared humanity and live with empathy and compassion. He encourages children to blossom, elderly people to connect, and businesspeople to soften. The novel truly demonstrates how one small animal can change lives and conveys the important message that even in the toughest of times we all must react with empathy and raise one another up. If you'd like to see sweet Dewey and be further uplifted, here is a link to a video about him:  https://www.youtube.com/watch?v=0jGpvvLmwbs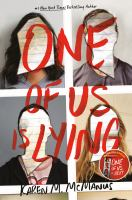 One of Us Is Lying by Karen McMannus is a riveting mystery thriller that immerses the reader into the complex lives of highschool classmates Bronwyn, Addy, Nate, and Cooper after they all find themselves suspects in the murder of their classmate Simon. At the outset of the narrative, Simon, Bronwyn, Nate, Addy, and Cooper are all in detention. Simon did not leave detention alive. Bronwyn, Nate, Addy, and Cooper all have secrets, secrets Simon, the publisher of a gossip blog, intended to expose. These secrets put Bronwyn, Nate, Addy, and Cooper at odds with one another and illuminate the stereotypes associated with their highschool identities. The novel strips the suface veneer, reveals that stereotypes are often not accurate, and delves into the darkest secrets of each of the detainees, spinning a compelling and gripping murder mystery. When everyone has secrets that are about to be revealed, no one can be trusted.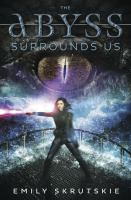 For lovers of science fiction, The Abyss Surrounds Us by Emily Skrutskie, follows Cas, a sea monster trainer kidnapped by the very same pirates she has dedicated her entire life to fighting. The pirate captain Santa Elena kidnaps Cas to train the pirate's unhatched Reckoner pup, so that Santa Elena and her fellow pirates can reclaim the seas with their monster. In order to survive, despite her lifelong mission to vanquish the pirates, Cas must ensure that the Reckoner pup imprints on the ship and will fight to the death for the pirates. If Cas doesn't succeed in her task she will be killed. If she does succeed, it will require her to go against everything that she has ever believed in and to renounce her life mission.
Of note, the author has roots in Nederland. In her autobiography she shares "forged in the mountains above Boulder, Colorado."
---
Elise Brodsky is a Nederland Community Library patron, a freshman at Nederland High School and an avid reader.