Read in Ned: Fare Thee Well, Reader
I wish you all health and happiness and security … and good reading
by Tom Lambrecht
"The Chinese use two brush strokes to write the word 'crisis.' One brush stroke stands for danger; the other for opportunity. In a crisis, be aware of the danger — but recognize the opportunity." ― John F. Kennedy
I hope this goodbye note to my friends at Nederland Community Library finds you all well and safe. To invoke the Chinese again, we are living in "interesting times" and my own little sphere is no exception. Last fall, after twenty years in our beloved Gilpin mountain aerie, Irene and I accelerated our plans to relocate to southern Colorado. For her, a part-time position had opened up in CSU Extension in Colorado Springs near our new home and for me it was time to retire, with a promise of more time for both of us to get outside and to pursue our interests including more immersion in books.
Our last six months have been a whirlwind, complicated by some medical issues, tying up loose ends at our jobs, the ongoing relocation and now, a pandemic. For everyone else, even those not infected, COVID-19 has brought uncertainty, isolation and economic hardship. After a lot of initial denial, I feel acceptance is setting in and with it comes the opportunity Kennedy spoke of.
Over time, humans tend to get distracted by their everyday routines and take things for granted. While the pandemic poses a severe challenge to us individually and collectively, it also represents a chance for all peoples to rise above that challenge. Hopefully, we will emerge from it better prepared, more resilient and more appreciative. Maybe we can seize this opportunity to be more compassionate and mend broken relationships with our countrymen.
But on to books …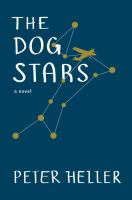 Many of my past columns have been reviews of books I liked. With the recent parade of events, I've taken more interest in infectious diseases and how tiny organisms, barely more than wisps of genetic material, can bring down much larger organisms. My thoughts have also strayed to mortality and contemplating how the pandemic will affect our society — hoping for the best, but fearing a dystopian worst-case scenario. With those ideas in mind, let me share a few titles in which our current pandemic has piqued or reawakened my interest.
During recent sleepless evenings, I reread two short autobiographical pieces that I've reviewed before and heartily recommend: neurologist Oliver Sacks' Gratitude and noted playwright Sam Shepard's Spy of the First Person. Sacks's book is a straightforward recounting of the little things he appreciates in his very distinctive life as he comes to terms with its impending conclusion. Shepard's dreamlike account of his final months unspools from his own perspective and through the eyes of a mysterious voyeur. Both books are marvels of focused brevity and two of my favorite books of the last decade.
Being a huge fan of dystopian literature from Peter Heller's The Dog Stars to Cormac McCarthy's bleak epic, The Road, I just started on Emily St. John Mandel's recent title, Station Eleven. The book begins with the onset of a virulent flu pandemic that kills most of the world's population and then follows the fortunes of a ragtag acting troupe in the pandemic-altered landscape. Because of the subject matter, Mandel has received a lot of media attention recently and yes, I've read several glowing reviews of Station Eleven, but you can form your own opinion.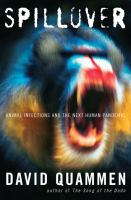 Science writer David Quammen has written books tracing the origins of diseases like Ebola and AIDS, but the one I've just picked up is incredibly timely — his 2012 title, Spillover: Animal Infections and the Next Human Pandemic (though I have yet to crack the ebook's cover). "Spillover" refers to the inevitable exchanges of genetic material and disease organisms that occur when humans and animals are in close proximity (it appears novel coronavirus may be one of them). The title is a little dry, but I'm betting the book is not as Quammen is a pro at distilling science down for the layperson.
In the event you're looking for more recommended reading to fill your newfound social distancing leisure, you'll find my past columns and those of our passionate-about-reading staff at the links below — just type "lambrecht" or "read in ned" in the search bar (click on the magnifying glass) at either https://themtnear.com/ or this website.
A few last notes
Finally, to the dedicated NCL staff, volunteers, supporting crew and patrons I've met over the last six years, it has been a distinct pleasure knowing and working and learning with you. My library email remains active and I would love to hear from friends there. I wish you all health and happiness and security during these stressful times and in the future.
---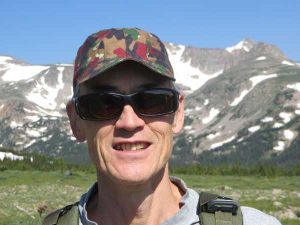 Tom Lambrecht is the former Assistant Director of the Nederland Community Library.