Artist Lorelei Stumbo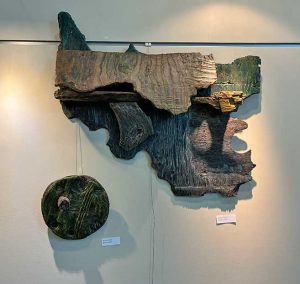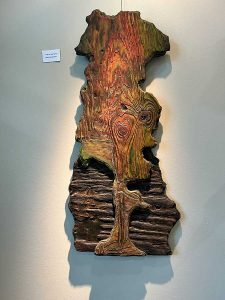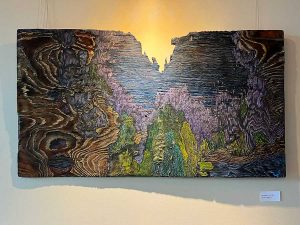 Lorelei Stumbo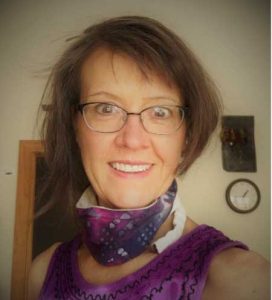 Artist Statement:
"The textures and compositions in nature created by death and decay, rebirth and repair inspire me."
My art training started early as the daughter of an art professor. Then studying art at the University of Iowa as an undergraduate I worked mainly in sculpture and "found object" art. Quickly my objective became: find an artform that has the smallest impact on the environment. I loved iron work but figured the fumes from an arc welder were not healthy for the environment or me. In fact, many processes and materials used to create art seemed toxic and I withdrew from the art scene.
Later, experimenting with a technique learned from an artist in Normal, Illinois, I began burning salvaged plywood as raw material for my art. This wood was scrap and bound for the landfill or a burn pile. Living in a rural setting when I began this artform I was able to use neighbors' burn piles. Now living in an arid climate where burn piles are less prevalent, I am no longer interested in burning wood. So, I am now experimenting with wildfire burnt wood and unburnt, weathered, and decaying wood. Plus, I still have raw material from burn sessions in Iowa from years ago. I try not to throw things away.
Individuals create their own reality. So, please, enjoy these abstract pieces and see what you see. Then check out the titles and imagine what I saw.