Summer Reading: BINGO, prizes and fun
Stop the Summer Slide
Read in Ned  April 27, 2017
By Celine Cooper
Another exciting summer is just around the corner! This year, the Nederland Community Library is taking a slightly different approach to the Summer Reading Program, and replacing reading logs with an enjoyable alternative. Why? Studies have shown that reading logs may cause a student to actually lose interest in reading – seeing it as a chore instead of an enjoyable experience. So, this year we are introducing reading BINGO cards!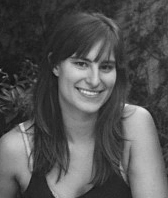 What, you may ask, is that? Reading BINGO cards have engaging and educational activities listed on them that will keep your family entertained throughout the summer. Examples include "do something nice for your community" or "read something other than a book" for younger learners, and "plant seeds in a garden" or "volunteer for a non-profit" for middle and high school students. In addition to the BINGO cards, the Library also has performances and workshops planned for kids in preschool through high school. Students enrolled in school in Nederland will receive informational packets about the summer reading program, and additional packets can be found both at the front desk of the library, as well as on our website at http://nederland.colibraries.org/srp-2017/.
Prizes will also be given for completing one and three lines of BINGO (across, diagonal, and up and down), as well as the whole BINGO card. For elementary aged students, we have various educational kits, as well as fun items for school, and the final prize will be a free book and a chance to win a pizza and board game party at the Library for up to 10 friends! For middle and high school students, they can receive free filament to print on our 3D printer, as well as other neat prizes along the way. The grand prize for this age group is a free book, and a raffle entry for a Nintendo Switch pizza party after hours at the Library for up to 10 friends.

Schedule
Programs will be hosted on Tuesday mornings from 10:30 am to 12:00 pm, with two special Thursday evening performances, and one Thursday morning workshop. See the detailed schedule below:
Thursday, June 1 @ 5:30 pm: Rocky Mountain Puppets presents "Building a Better YOU!"
Tuesday, June 6 @ 10:30 am: Denise Gard and her dogs Joey and Sienna will perform!
Tuesday, June 13 @ 10:30 am: Mad Science presents: Engineering!
Thursday, June 15 @ 5:30 pm: Play-Ground Theatre is back for a hilarious show!
Tuesday, June 20 @ 10:30 am: Play-Well Legos will host an airplane building workshop!
Tuesday, June 27 @ 10:30 am: A park ranger from Golden Gate Canyon State Park will talk about our local habitat and environment!
Tuesday, July 11 @ 10:30 am: Pop Culture Classroom will host "Game On!"- a workshop where you make your own board games!
Tuesday, July 18 @ 10:30 am: Recycled playground!
Thursday, June 22 @ 10:30 am: CU Science Discovery presents "Cool and Creative Chemistry"!
Tuesday, July 25 @ 10:30 am: Final party and prize drawing!
For any questions about the program or performances/workshops, contact Celine at ccooper.ncl@gmail.com.
---
Celine Cooper is the Children and Youth Services Coordinator at the Nederland Community Library.