Fight the Summer Slide
at Nederland Community Library
We are (as always) offering a Summer Reading Program here at Nederland Community Library.A mixture of arts and crafts, performances, classes, readings and more will be part of the fun.Babies through high schoolers are encouraged to register for the program and start earning their reading prizes. Best part of summer reading? Read what you enjoy!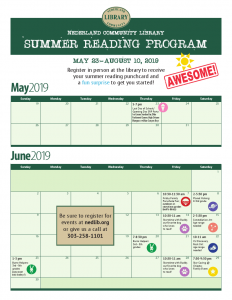 Save the Dates now!  Check out our calendar of events!
---
Kick-Off Party
We will be hosting an ICE CREAM PARTY on May 23rd from 5-7 pm, complete with games, prizes, and music from the Blue Canyon Boys.