New Releases We're Excited About
Let us know if you don't see something that catches your interest;
we'll bring it in for you!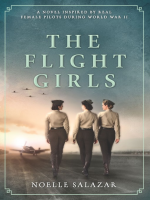 By Noelle Salazar
Audrey Coltrane has always wanted to fly. It's why she implored her father to teach her at the little airfield back home in Texas, and it's why she signed up to train military pilots in Hawaii...
Load More