The Wonderful World of Lynda.com
Learn New Skills
By Roberta Brown-Jones  Read in Ned 3/23/17

One of Nederland Community Library's many patron benefits is the Lynda.com training website. A subscription to this service if you were a non-NCL patron would cost between $20 and $30 per month. So if you're interested in learning some new skills but don't want to have to spend money, be sure to check out Lynda.com.
In order to use our subscription to Lynda.com for free, click here or on the Lynda.com icon elsewhere on this website. You'll be prompted to enter your 14-digit library card number, which the system will then verify. Next, you will create a username and password. These will be used every subsequent time you log into the service, so keep them handy!
I decided to take the service for a spin and chose to learn more about how to use my Android tablet. I've had it for over two years, but I have always known that there are many features that I'm not utilizing simply because I don't know how to. With my tech-savvy son off at college, I can't go to him for help anymore. So, in an effort to stop being a technology dinosaur, I did a training entitled, "Android Essential Training."
This video tutorial was written and narrated by Dan Gookin. He is well known for starting the For Dummies series and has written over 150 computer books. The training is broken up into multiple sections, each with different modules covering various aspects of features and techniques for using Android phones and tablets. I liked being able to do a section at a time and then using my newly learned skills on my tablet. If you have to leave in the middle of a lesson, when you log back into Lynda you will be able to start at the point at which you paused, making it handy to fit the training into hectic schedules.
Among the many new skills I learned were better ways of personalizing the various screens for easier use and different methods for using the virtual keyboard, which is necessary for typing emails, entering Web inquiries, and notetaking on tablets and phones. In addition, I learned methods for using Google maps to navigate on trips and to download maps and directions for later use when no WiFi is available. Gookin also goes over some of the terminology for various elements of programs, functions, and techniques on tablets, for example, widgets, apps, and gesture typing and how to troubleshoot common problems on Android devices.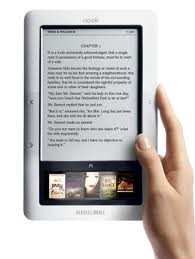 This was my maiden voyage on Lynda.com, but Lynda has numerous other training courses covering diverse subject areas. There are many courses on business and career topics with which to hone your skills, including online job hunting, graphic and web design, financial literacy, public relations, marketing, and information technology. These run the gamut from material suitable for total beginners to those seeking high-level, quite technical skills. For teachers, Lynda has various professional-development topics that may be of interest. For those wanting to gain some social media skills, there are programs on how to use Twitter, Facebook, LinkedIn, WhatsApp, Instagram, and Vine.
If you're looking for more creative material, Lynda has tutorials on interior design, video production, drawing, music theory and composition, music lessons, music recording, ebook publication, and much more. Budding and experienced photographers alike can find modules on all aspects of photography. Be sure to click on the "library" offerings by Lynda's search pane to get both sectional and alphabetical listing of all the offerings. Also, once you have completed a training, be sure to click into "see related courses" if you wish to learn more aspects of a subject.
Once you've used some of the training modules and tutorials, you can further test your skills by browsing through the many projects that allow you to use your new skills to do a project from start to finish to further solidify your knowledge.
Whatever your particular interests are, there is something for everyone on Lynda.com, so be sure to use this free service when you get a chance and let us know what you learn!
---
Roberta Brown-Jones is a Library Assistant at the Nederland Community Library.