I live in a small house. It's only a few steps from the laundry basket in the bedroom to the washing machine. From there the laundry goes on a rack to dry (I don't have a dryer), which is RIGHT NEXT to the washing machine, and then it's just a few steps back to the bedroom to put everything away.
So how could I lose two socks in one load of laundry? Seems impossible, but since I'm home all the time now, I WILL get to the bottom of this mystery.
In the meantime, I looked to see if the library had any books that might help.
Maybe I should hire Jack
The Lost Property Office, by James R. Hannibal
Thirteen-year-old Jack Buckles is great at finding things. Not just a missing glove or the other sock, but things normal people have long given up on ever seeing again. If only he could find his father, but it turns out that Jack's father was a member of a secret society of detectives that has served the crown for centuries…  (hard copy)
I lost my sock!, by P.J. Roberts and Chris Eliopoulous (illustrator)  (hard copy)
The Lost City of Z: A Tale of Deadly Obsession in the Amazon, by David Grann
Okay, maybe it's not about socks, but it is a "quest for truth that leads to death, madness, or disappearance for those who seek to solve it. A blockbuster adventure narrative about what lies beneath the impenetrable jungle canopy of the Amazon." Sounds much better than lost socks.
(eAudiobook or ebook) or (hard copy and large print available by interlibrary loan)
Henrietta, the great go-getter by Martine Murray
"Hello everybody, it's me, Henrietta (future Queen of the Wide Wide Long Cool Coast of the Lost Socks)…"  (hard copy)
---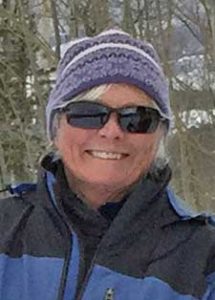 Kay Turnbaugh is the webmaster for Nederland Community Library and a local author.