STEM and project-based education
Nederland Community Library fosters an environment that encourages independent thought
Read in Ned | December 14, 2017
By Michael Sivcovich
I'm almost positive that you've heard the term "STEM" in recent years (and no, we're not thinking of the skinny part of your wine glass). In light of our changing world and the breakneck speed at which technology advances, there is an ever growing need for our children to prepare for jobs that are not just at the forefront of innovation – they need to be ready to enter fields that don't exist yet. "Jiminy Crickets, Mike! How are we gonna get them ready for the workplace when we have no earthly idea what it's going to look like?" Worry, not. We have entered the age of STEM and project-based education.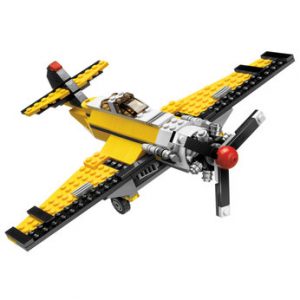 STEM stands for Science, Technology, Engineering, Math and is becoming a more encompassing aspect of modern education almost daily. These skills are the ones that will be considered base knowledge 20 years from now. Remember learning to use a ruler (or for you old timers, a slide rule)? Add programming and basic structural engineering to that list. But the goal of STEM education isn't just broadening a child's knowledge, but also to cultivate innovation, adaptation, and social awareness. It turns out that the trick to really preparing children for these changes is fostering an environment that encourages independent thought as opposed to following a set of instructions and a democratic approach to solving problem, both complex and simple.
At Nederland Community Library, we do our best to offer these scenarios in both organized and free-form. Our Makerspace programs have sessions for both grades 1-5 and 6-12. They are organized according to complexity and task and by what is both age and developmentally-appropriate for all students. In one of our last younger Makerspace programs, students were given resources and asked to build a camera stand – seems easy enough, right? The confines were practical, yet tricky. The stand had to be safe, both for the user and the camera, and it had to be of certain height so the pictures were framed and aesthetically pleasing. Students were split into two teams and given different objectives. It was a success and we were able to take many beautiful photos. The concepts learned included: resources are limited; reflect and critique ideas; get feedback from others, and combine projects to create a successful result.
Older students looked at engineering and programming with some of the robotics sets we provide and again, the results were really astonishing. R2-D2 was built and programmed with secret messages, commands for writing out those messages and navigation through a pre-set course. Again, while these skills do seem modern and applicable, the real lessons were: working democratically and considering other viewpoints, adapting to situations that may not have been anticipated, and so on.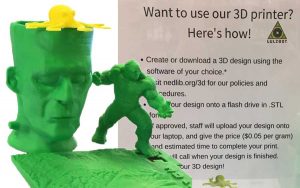 We also provide a STEM corner here in the children's library with construction, programming, basic circuitry, even a microscope with slides that can be checked out from the circulation desk. We encourage even our youngest patrons to interact with the materials and for parents to help facilitate exploration with their children. The process is what we want to encourage! Asking questions and allowing for reflection when something doesn't go right or isn't working. "What is going on?" "Why is this happening?" "Can we try another approach?" Fostering critical analysis and reflection in children is one of the paramount goals in education and will become an invaluable skill as they navigate school and the world we live in.
Earlier I mentioned that one of the goals of STEM education is preparing students for careers that don't even exist yet. It's tricky, I know. But there are those skills that are universal and prepare students for anything like critical analysis and reflection, collaboration, humility, etc. All skills that are universally applicable and develop adaptability in an unpredictable world. And the best part is allowing children to have a voice, be right, be wrong, and have fun!
---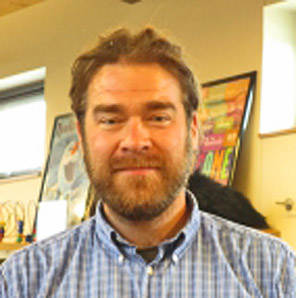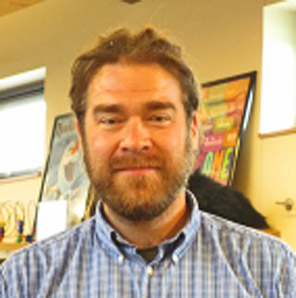 Michael Sivcovich is the Youth Services Coordinator for the Nederland Community Library.