Solar Bones: A reverie on all the tiny details that accrete to create a life
We rarely realize what is important until it is gone
Read in Ned | October 26, 2017

By Roberta Brown-Jones
Being a fan of Irish writers, I decided to read a book by Irish author Mike McCormack, whom I've never read before. His novel Solar Bones was long listed for this year's Man Booker Prize and won the 2016 Goldsmiths Prize, which is an award created "to reward fiction that breaks the mould or extends the possibilities of the novel form." McCormack's book does just that and may not appeal to some because of its stream-of-consciousness musings on life and where we actually find meaning in the end. However, if a reader is willing to succumb to the text and move past its initial strangeness, it is a worthwhile book to read and then ponder one's own life afterwards.
The text uses a run-on structure in which end punctuation is absent and paragraphs bleed from one thought onto the next, a technique that works to create a poetry-like flow and rhythm to the text. The narrator in Solar Bones, Marcus Conway, a civil engineer who oversees roads, bridges, and public projects for a small rural area in Ireland, lets his thoughts run free as he soars over the large and small events of his life that formed the middle-aged man he has become.
Marcus reflects on various events that directly affect his personal life such as marriage (and infidelity), the birth of children and their subsequent departure, and the death of elderly parents. He then moves beyond domestic realities to the outer world of work and country to highlight insincere politicians, the fragility of public institutions and their failure to protect citizens at times, and the rampant greed that causes so much harm.
One of the key plot points is based on a real outbreak of a cryptosporidiosis parasite in Galway's drinking water in 2007, which seriously sickened hundreds at the time. McCormack illustrates that due to lack of oversight and sometimes intentional neglect, serious events occur impacting innocent people. With Detroit's lead-contaminated water debacle in the U.S. last year, I couldn't help but think that we all are cursed to make the same mistakes repeatedly. The lesson here is that knowledge is only useful if we act upon it and are not corrupted by the promise of short-term gain. This is seldom the case and is an inevitability that is not exclusive to America.
McCormack also alludes to the past global financial crises that have affected all of us with varying degrees of severity. Reading of political corruption, inept governmental safeguards, the bizarre explorations of emerging adult children, and the very real grief of losing loved ones, I was reminded that while we may think we are unique coming from different cultures and countries, on a human level we all suffer many of the same sorrows, joys, and frustrations.
In the end, McCormack's book is a reverie on all the tiny details that accrete to create a life: " . . . all those human rhythms that bind us together and draw the world into a community, those daily / rites, rhythms and rituals / upholding the world like solar bones, that rarefied amalgam of time and light. . . ." The sadness that he contemplates is that we rarely realize what is important until it is gone.
---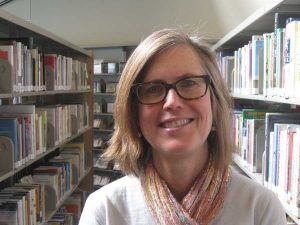 Roberta Brown-Jones is a Library Assistant at the Nederland Community Library.