Signs, Counting and Bears! Oh my!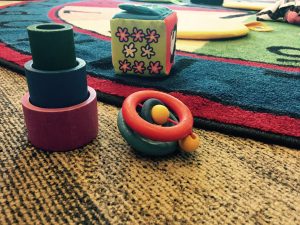 What?! Another week passed? Holy moly winter is coming quick!
Again I want to thank our families and friends who attended this week. It looks like we've been having more and more friends come to story time and that is great!!
At Movers and Shakers this week, we started moving towards a more focused course – counting and one-to-one correspondence. We read "Look, Look Again" and "Numbers," some fun books that not only support counting and one-to-one correspondence but invites children to actively engage with the book itself. Tactile feature help children create more connection to the book and the concept, making the idea of counting items more meaningful and fun. Because, who doesn't like playing with their book?
Read, Play and Grow also started moving toward a specific path today, although the AMAZING book I wanted to introduce to them, "Animalia," isn't in yet. I am planning to start looking into letter and sound recognition, since being able to hear and differentiate sounds is one of the first steps to reading! Instead, we practiced counting as well with the book "One Family," and touched a bit on the diversity of families. "Little Bear" is the other book we read and is authored and illustrated by one of my absolute favorites, Kadir Nelson (if you haven't heard, he is an incredible illustrator and writes very culturally relevant books, accessible to children of all ages). After some arts and crafts, we hung out and played together, which I think is everyone's favorite part. I have been looking into materials for this part so please – share your ideas!
You know where to find me!
~Mike
[smartslider2 slider="100027″]