Rituals for School, Family, and Life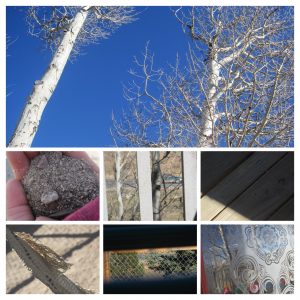 I mentioned in my introduction that I just completed work on a master's degree through a program at the Boulder Journey School (BJS) in north Boulder. In the greatest of fortune, Aspen Grove Preschool here in Nederland happened to be a partner school. meaning I could earn mt degree through the program in Boulder, but continue to serve and teach here in Nederland. BJS regularly publishes thought provoking ideas regarding education and child development, and this time, they featured Aspen Grove and one of our favorite rituals there, tea time.
Our lives are made up of a series of rituals and it can be immensely beneficial to examine those rituals and their importance and uniqueness to your family. It can also be beneficial to understand the rituals and routines and your child's school or activities. Something I know I have overlooked in my parental career, is how these rituals shape children and their little characters. I'm pretty sure every single night since both my boys have been born, we sing "And We Bid You Goodnight," and I imagine that song has become a special tune and memory for them – but I wonder how that will manifest itself as they get older; Will they sing? Seek faith? Become 'Deadheads?'
Just some food for thought. Check out the article below, it is a quick read. But it certainly asks questions that made me think about the grander context our community exists in and the influence it has on our younger citizens.
-Mike
Tea Time at Aspen Grove: A Community Ritual – Story from a Practicum Site