Register for Youth Events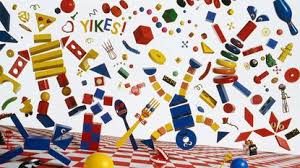 Register by clicking the buttons below. Email Mike or call 303-258-1101 with questions!
I know, coming back from such an AWESOME winter break is tough so let us make it a tad easier! More drop in programs, as well as ongoing programs, will be added as Mike figures out (again) what the heck is going on. Ongoing programs will require each student register for the course and Emergency Contact Information be submitted. Drop-in programs will only require a quick sign up so we can coordinate with school and the bus garage.
Registration and space is usually limited. Please see below for Emergency Contact Information Form.
Coding Club: Grades 1 – 5
Our new coding club offering is off and running, so we are expending options for afterschool programs. Wednesdays will be designated for grades 1 & 2, while Thursdays will be for grades 3 thru 5. There is no need for any coding experience, making this whole thing ROCK. Due to limited computers at the library, we need to cap the programs at 10 students. If students have a laptop they would like to use (iPads don't work for coding, unfortunately), they are welcome to bring it and free up a computer for another student. Mike would love to handle any questions you may have, so feel free to email him
here
.
Drop OFF Programs
March 21, shockingly, is International Sports Car Racing Day. To celebrate, we will have ourselves a good ol' fashioned cars and movies night at the library. Running a bit longer than usual (you're welcome, mom & dad) from 5-8pm, we will construct a "tape town," play with our hot wheels cars for a while, and then watch a movie. Naturally, we'll have pizza, refreshments, movies, some extra cars, and a much needed break for the P's. Limited to 30 drivers.
Please either download, complete, and return Emergency Contact form and Waiver before March 21st!
You can ask for forms at the circulation desk also!
---
General Registration Information
Any youth program at Nederland Community Library children attend (afterschool programs, weekend workshops, etc.) require Emergency Contact Information. We will need a completed copy before children my attend programs. This is NOT required for storytimes or special events such as performances. 
You can find a copy of our Emergency Contact form by following the link below. 
We require this document be completed per family for drop-off programs in addition to the Emergency Contact form.