Register for Youth Events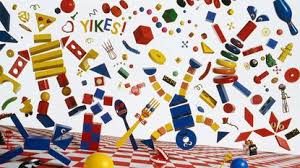 Register by clicking the buttons below. Email us or call 303-258-1101 with questions!
HOLY CANOLLI  DO YALL REMEMBER THIS??
  Afterschool is back at NCL! We will be hosting 2 regular programs per week for students grades K-12 and we will be piloting a Podcast program for students grades 6-12. Super pumped about it! As always, space is usually limited and emergency contact information is required before sending students to the library. If busing is required (I recommend it) please
email us.
All afterschool programs are over at 5pm, other programs will be designated as they are scheduled. PLEASE MAKE SURE YOU HAVE CONFIRMATION ENROLLMENT BEFORE SENDING YOUR CHILD!
Registration and space is usually limited. Please see below for Emergency Contact Information Form.

Crazy 8s Math Club @ Nederland Elementary
Every Wednesday from 3:30 – 5pm.
This session will run for 8 weeks from Feb 9 – April 8, (no club on March 23 over Spring Break).
The always fun Crazy 8s club uses hands-on activities and materials to introduce and practice math concepts taught from kindergarten through 2nd.
Due to demand for the program and limited staffing, we are accepting registrations on a first come, first served basis!
Drop Off Programs @ NCL
Please register before dropping off!
Dungeons & Dragons Mini Campaign (grades 4-8)
More sessions coming! Stay Tuned!!
Assemble your party! Create your character, support your friends, vanquish foes! All the tips and tricks involved with slaying dragons are shared in this 4-week campaign for beginners and those new to the experience. We are collecting a $10 materials fee to help offset the cost of light dinners for party members as well as other materials for the game! Join the adventure!
Updates Coming!
Hands-on Writing Club (Grades 6-9)
Starting Jan. 9, every other Sunday, 3pm-5pm
We are pleased to announce the beginning of a beautiful thing – creative writing for young people in Nederland and the Peak to Peak region! No experience required! Learn the subtlety of narrative writing, poetry, and graphic novels. All writers will have the opportunity to be published in a Nederland writer's anthology! For grades 6 though 9, every other Sunday starting Jan. 9, from 3-5pm. Light snacks are provided. Email the stupendous Elise for info or to sign up.
---
General Registration Information
Any youth program at Nederland Community Library children attend (afterschool programs, weekend workshops, etc.) require Emergency Contact Information. We will need a completed copy before children my attend programs. This is NOT required for storytimes or special events such as performances. 
You can find a copy of our Emergency Contact form by following the link below. 
We require this document be completed per family for drop-off programs in addition to the Emergency Contact form.