Register for Youth Events
BACK TO SCHOOL, AFTERSCHOOL!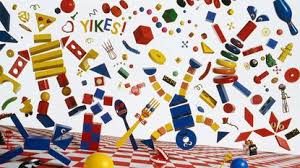 Register by clicking the buttons below. Email Mike or call 303-258-1101 with questions!
As we quickly, yet reluctantly, approach the beginning of a new school year, Nederland Community Library is again offering a host of afterschool programs, events, and workshops. This year we will being trying out some new structures and programs, so please note that the first few weeks will be organized into 4 or 6 week sessions. More drop in programs, as well as ongoing programs, will be added in September as Mike figures out (again) what the heck is going on. Ongoing programs will require each student register for the course and Emergency Contact Information be submitted. Drop-in programs will only require a quick sign up so we can coordinate with school and the bus garage.
Registration and space will be limited until we expand programs in September. Please see below for Emergency Contact Information Form.
Mystery Club, August 21 – Sept 11; Grades K-2
Students will solve Mysteries, crack codes, and create puzzles in this fun, 4 week program designed to assist students in passing uncrackable notes in class.
Science Club, Sept 18 – Oct 23; Grades K-2
Come see how solutions behave, why gravity doesn't matter, and see if you can un-pop popcorn. This is a 6 week program intended to reinforce concepts students have learned as well slightly introduce new ones. Concepts like, air resistance and cleaning up after yourself!
Natural Remedies, Sept 19 – Oct 10; Grades 3-5
Ever wonder how lip balm or foot scrub is made? Ever think about why certain ingredients are better than others? Come join us to make your very own, DIY, home remedies using natural ingredients. This session will be limited due to supplies.
---
General Registration Information
Any youth program at Nederland Community Library children attend (afterschool programs, weekend workshops, etc.) require Emergency Contact Information. We will need a completed copy before children my attend programs. This is NOT required for storytimes or special events such as performances. 
You can find a copy of our Emergency Contact form by following the link below.