Register for Youth Events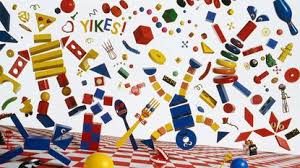 Register by clicking the buttons below. Email Mike or call 303-258-1101 with questions!
HOLY CANOLLI  DO YALL REMEMBER THIS??
  Afterschool is back at NCL! We will be hosting 2 regular programs per week for students grades K-12 and we will be piloting a Podcast program for students grades 6-12. Super pumped about it! As always, space is usually limited and emergency contact information is required before sending students to the library. If busing is required (I recommend it) please 
email Mike
. All afterschool programs are over at 5pm, other programs will be designated as they are scheduled. PLEASE MAKE SURE YOU HAVE CONFIRMATION ENROLLMENT BEFORE SENDING YOUR CHILD!
Registration and space is usually limited. Please see below for Emergency Contact Information Form.
Wednesdays (K-2) August 18th – October 13th: Crazy 8's math club
The always fun Crazy 8's club uses hands-on activities and materials to introduce and practice math concepts taught from kindergarten through 2nd.
Thursdays (3-5) August 19th – October 14th: Chess Club
Return of the classic! Coaches Chris and Mike will cover the basics of chess, some strategy, and we will play a few games daily. Great for anyone and always fun unless Mike starts losing. Then he gets grumpy.
Drop Off Programs @ NCL
Please register before dropping off!
Parents' Night Out! – Artemis Fowl
September 18th, 5-8pm – (Ages 7-12) you know the drill! Drop off @ 5, please make sure emergency contact and release forms are filled out and that everyone brings a pillow or blanket if they wish! Pizza, activities, and a movie provided!
Makerspace (ages 7-12)
Open ended sessions provide children with creative space to play with legos, explore circuitry, program a video game, or just to satisfy their curiosity.
Open to ages 7-12, please register before dropping off! Two sessions, both from 5:30 – 7pm
Dungeons & Dragons Mini Campaign (grades 4-8)
Oct. 1st, 8th, 15th, and 22nd; please be sure you can attend all 4 sessions!
Assemble your party! Create your character, support your friends, vanquish foes! All the tips and tricks involved with slaying dragons are shared in this 4-week campaign for beginners and those new to the experience. We are collecting a $10 materials fee to help offset the cost of light dinners for party members as well as other materials for the game! Join the adventure!
---
General Registration Information
Any youth program at Nederland Community Library children attend (afterschool programs, weekend workshops, etc.) require Emergency Contact Information. We will need a completed copy before children my attend programs. This is NOT required for storytimes or special events such as performances. 
You can find a copy of our Emergency Contact form by following the link below. 
We require this document be completed per family for drop-off programs in addition to the Emergency Contact form.