Register for Youth Events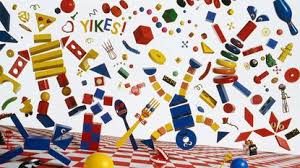 Register by clicking the buttons below. Email Mike or call 303-258-1101 with questions!
I know, coming back from such an AWESOME winter break is tough so let us make it a tad easier! More drop in programs, as well as ongoing programs, will be added in September as Mike figures out (again) what the heck is going on. Ongoing programs will require each student register for the course and Emergency Contact Information be submitted. Drop-in programs will only require a quick sign up so we can coordinate with school and the bus garage.
Registration and space will be limited until we expand programs in September. Please see below for Emergency Contact Information Form.
Crazy 8's Math Club: Jan 8 – Feb 19; Grades K-2
Always a hit! Limit 15 students so sign up soon!
Chess Club & Board Games: Jan 9 – Jan 30; Grades 3-5
It's back, yall. Show us what you got!
Coding Club: 1st session Feb 6 – Feb 27, Grades 1-5
Thanks to a generous grant from educational technology company Prenda, Nederland Community Library will be offering a few sessions of Coding Club. Students will use various programs to learn the basics of Java, HTML (1,2,3, and 4), Python, block coding, and a bunch of other stuff that I'm sure the kids will leave me in the dust on. Due to finite resources here at the library (we only have 10 computers) each session will be limited to 10 students. As staff moves through the software training more, we will do everything we can to accommodate any interested students. If the session fills, please go ahead and add your student's name to the waiting list so we can add them to an upcoming session.
Drop in Programs
We will have drop in programming for grades K-5 where students can receive homework help, play board games, read books, or get absolutely SCHOOLED (maybe) in chess by Mike.
---
General Registration Information
Any youth program at Nederland Community Library children attend (afterschool programs, weekend workshops, etc.) require Emergency Contact Information. We will need a completed copy before children my attend programs. This is NOT required for storytimes or special events such as performances. 
You can find a copy of our Emergency Contact form by following the link below.