Register for Youth Events
BACK TO SCHOOL, AFTERSCHOOL!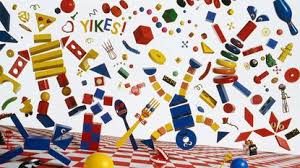 Register by clicking the buttons below. Email Mike or call 303-258-1101 with questions!
As we quickly, yet reluctantly, approach the beginning of a new school year, Nederland Community Library is again offering a host of afterschool programs, events, and workshops. This year we will being trying out some new structures and programs, so please note that the first few weeks will be organized into 4 or 6 week sessions. More drop in programs, as well as ongoing programs, will be added in September as Mike figures out (again) what the heck is going on. Ongoing programs will require each student register for the course and Emergency Contact Information be submitted. Drop-in programs will only require a quick sign up so we can coordinate with school and the bus garage.
Registration and space will be limited until we expand programs in September. Please see below for Emergency Contact Information Form.
Tinker Time! Nov 6 – Dec 11; Grades K-2
A STEM based program where students will get a chance to create, program, and play their way to understanding concepts such as civil planning, coding, and construction. Due to the popularity last year of this program, session will be limited to 15 students.
Nederland Miners in Training, Nov 14 – Dec 5; Grades 3-5
Nederland Community Library teams up with the Colorado History Center to bring a unique look into Colorado's mining history as well as settling into the towns we see now.
Drop in Programs
We will have drop in programming for grades K-5 where students can receive homework help, play board games, read books, or get absolutely SCHOOLED (maybe) in chess by Mike.
---
General Registration Information
Any youth program at Nederland Community Library children attend (afterschool programs, weekend workshops, etc.) require Emergency Contact Information. We will need a completed copy before children my attend programs. This is NOT required for storytimes or special events such as performances. 
You can find a copy of our Emergency Contact form by following the link below.