Reading with Dogs Program
Beginning in September, Nederland Library will be offering this special and super cute reading program! Every second Sunday (Sept. 8th is the first meeting!), specially training therapy dogs Lark, Gracie, and Buddy will be available to listen or just hang out with readers as we read books, tell stories, and decompress from a busy weekend. This program is great for children who could use some good listeners for their reading or families who could use a calm and relaxing storytime on a Sunday afternoon!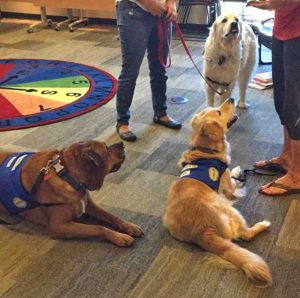 Sept 8 @ 4pm – 5pm
Oct 13 @ 4pm – 5pm
Contact Mike for more information!