Read in Ned: Open Call for Artists at the Library
By Marni Siegal
Perhaps, when visiting the Nederland Community Library, you've noticed the art shows displayed in the library's entryway and community room.  Most recently, we've shown an exhibition of  photographs taken by teens enrolled in a summer photography class (some of whom had never before taken photos with real film!) and art created by a former Nederland Elementary School art teacher.  We are fortunate to exist in a community with such vibrant works of art available for our enjoyment.  And we are looking for more!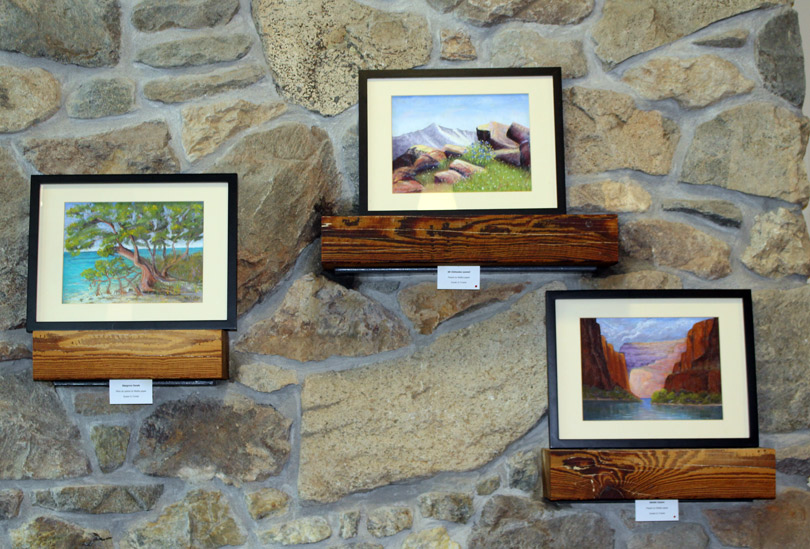 This is an Open Call for artists to display their works at the Nederland Community Library (NCL). Generally, artists display 15-20 works, depending on the size, for a period of 90 days. To be considered for display, works must be durable, framed and able to hang with a wire. The maximum weight for any piece is 40 lbs. Displaying at NCL provides great visibility for artists; the library sees over 55,000 visitors and our website receives over 25,000 hits per year! 
The deadline for submitting your work is Feb. 28th 2019. Artists can submit a portfolio or website address to Marni Siegal at the Nederland Community Library (in person or at marnis.ncl@gmail.com). Artists must also complete an Art Exhibit Expression of Interest Form. Forms are available at the library circulation desk and online at nedlib.org (Find the "About Us" tab and then click on the "Art Exhibit Information" button in the drop-down menu. Scroll to the bottom of the page for Expression of Interest Forms and Exhibit Procedures).
Submissions will reviewed by the NCL Art Exhibit Committee. Selections will be made by the Committee by March 31st, 2019. Preference may be given to artists who reside in Nederland or neighboring areas. Additionally, as the library will be involved in the 150th Caribou Mine Anniversary Celebration this coming year, preference may be given to exhibits incorporating an historical Nederland theme. Ultimately, selections will be made based on the quality and appropriateness of the art and the space available.
We, at NCL, are continually amazed at the artistic talent in our Nederland community! We are fortunate that we get to enjoy our local artists each day that we come in to work. And we are excited to see what may be displayed at the library next!
Marni Siegal is a Library Assistant (and gallery curator) at the Nederland Community Library.
Upcoming events
February 2- 4  We will be upgrading our Integrated Library System to make your library experiences better. Please be patient while we work out any possible glitches!  We will have limited access to your patron records during this time.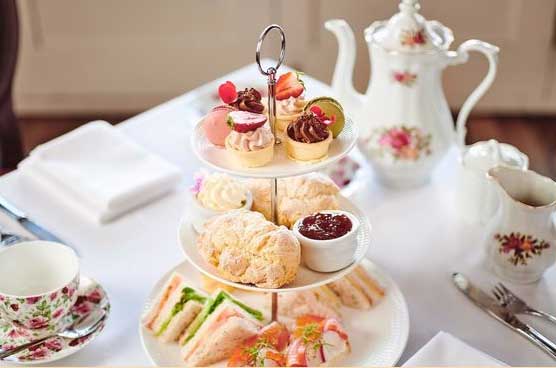 Sunday, February 10, 1-2 pm
American Girl meets Ninjago Boy Valentine's Day Tea Party:
Enjoy a classic Valentine's Day Tea Party (clotted cream, cucumber sandwiches, and shortbread) as we read fun stories and learn all about the importance of manners. Dress up in your fanciest attire, bring a favourite friend (American Girl doll? Spinjitzu master? Teddy bear?) and we'll have fun learning all about Tea Time etiquette. Best for children ages 3-10. Space limited, please register.
Tuesday, March 12, 2019 7:00pm – 8:30pm  Join us for the third Science Café Book Club as we discuss Archipelago of Hope: Wisdom and Resilience from the Edge of Climate Change by Gleb Raygorodetsky. Discussions are moderated by Irene Shonle who has a PhD in Ecology and Evolution from the University of Chicago and is the Director of CSU Extension in Gilpin County. Program limited to 15 participants.
Register now (Suggested donation of $5 to cover refreshments and cost of book, which you get to keep).