Read in Ned: Oh, The Places You'll Go!
by Elektra Greer
In like a lion, out like a lamb? There's no predicting the winds of March, nor what they'll bring, but a month that gives both longer days and snow-covered slopes is worth celebrating.
As a former Youth Services librarian, the first signs of March always remind me of another celebration. From "Sam-I-Am!" to the Star-Belly Sneetches there's not been a March 2nd in recent memory that hasn't begun with green eggs and ham and ended with a red-and-white striped cake, honoring Dr. Seuss' birthday. Though this year won't be any different (doesn't the world need another reading of The Lorax and The Sneetches?), I'm expanding my poetic recitations from "One Fish, Two Fish" to a "At Tower Peak" and "Wild Dreams of a New Beginning."
Ferlinghetti's 100th Birthday
In honor of all great poets who have changed a generation, this month (along with a Read Across America celebration), the library will be honoring the Beat generation and the 100th birthday of legendary poet and founder of City Lights bookstore, Lawrence Ferlinghetti. On Sunday, March 24th, from 3-5PM whether you don a Cat in the Hat top hat or a black turtleneck and beret (I know some of you are out there!), we will be reveling in the power of the spoken word and performance poetry. Poet, translator, and professor, Andrew Schelling, who lives on Sugarloaf, will begin our program sharing stories of his times with Lawrence Ferlinghetti as well as sharing some of his own original works. Please stop by the library or checkout our e-newsletter for more information. Poets and poetry lovers are all welcome….dress like your favourite Beat poet and come "Howl" with us!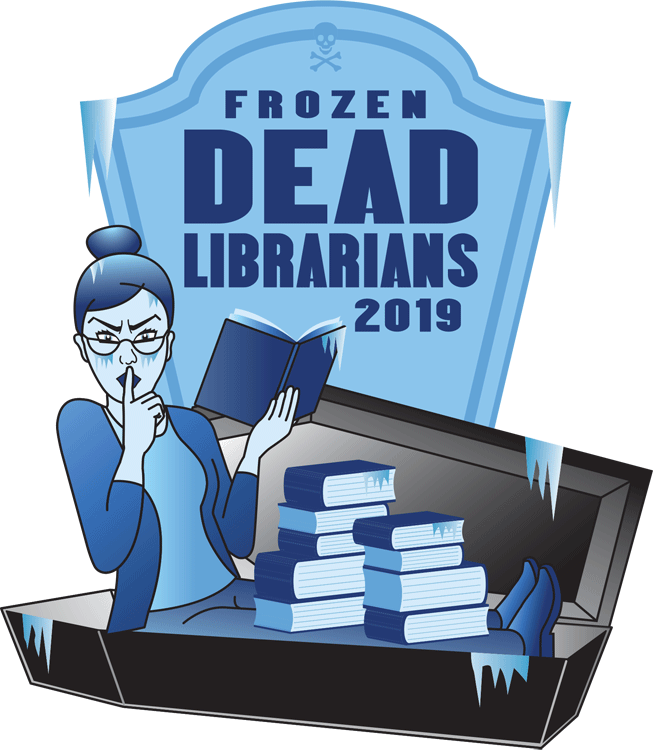 Our Own Coffin
March winds always bring fresh ideas and energies. This year will mark our first year entering a Frozen Dead Librarians coffin in the FDGD coffin race. If you're reading this article, we know you're a library lover, so come cheer us on! Or "shush" us on!
Seed Library
We have also begun partnering with the Nederland Area Seed Library (doesn't that feel a harbinger of Spring?) and beginning in April, your community library will be helping to grow gardeners as well as readers! The Seed library will be housed inside the library to increase accessibility and visibility.
Experience Passes
Looking for some "Staycation" plans over Spring Break? Several of our Experience passes will be ready by the end of March, including the Aquarium! Mermaids without the jet lag.
Perhaps most exciting this month, our Board of Trustees will be welcoming two new Board members, Annie Thayer and Benjamin Teitelbaum. We are so lucky to have their expertise and enthusiasm!
"You're off to Great Places!
Today is your day!
Your mountain is waiting,
So… get on your way!"
See you at the library……       
Elektra Greer is the Director of the Nederland Community Library.