Read in Ned: Moon Pies and Pack Burros!
Coming Soon: Summer Reading Program
by Elektra Greer
What do Moon gazing, the Farmer's Market, Pack burros, and a Seed Lending Library all have in common? They're all part of our wacky, wonderful, Nederland 2019 Summer Reading Program! Yes, you read that correctly…..SUMMER READING is only a month away!!!!
This year, Nederland Community Library will be throwing the biggest "School's Out!!!!" block party (okay, mountain town party) on May 23, the last day of school for BVSD students. Emotions will be high; bodies will be squirmy, so bring the whole family to our first-ever outdoor library bash with THE BLUE CANYON BOYS, and enjoy live music, an old -fashioned ice cream social and some throwback nostalgia fun (sack races, egg-in-spoon races, tug-of-war). Registration will open soon on our website (or call); we don't want to run out of sprinkles and ice cream toppings!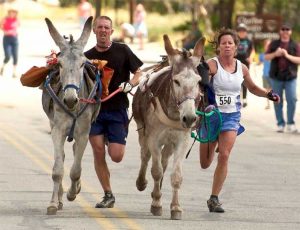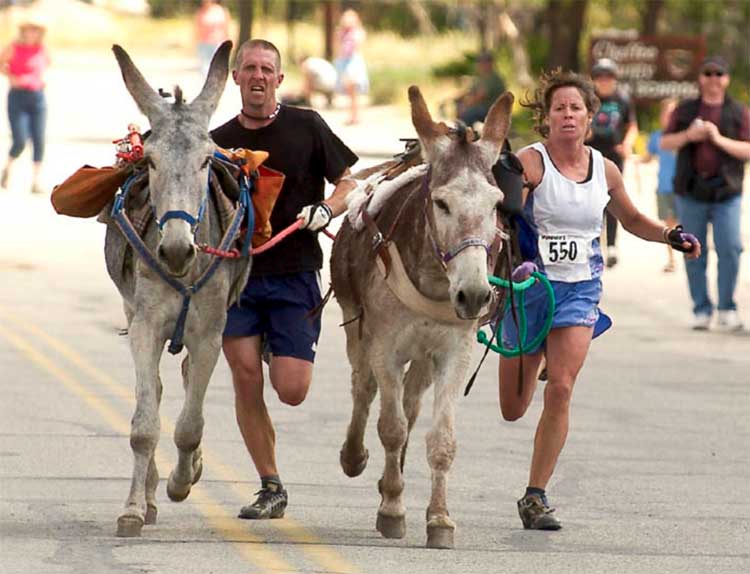 Kids of all ages will be receiving their summer reading punch cards to help them stay on track throughout summer months, exercising their minds as well as their bodies. This year will be a mash-up of fun as we not only join in the national 50th Anniversary Celebration of Apollo 11's moon landing, but we will also be going from outer space to inner space, (and as local as Ned can get) with a Town-wide celebration of the 150th Anniversary of the Caribou Mine. That's where the pack burros come in!
On Saturday, August 10, we will be closing out our summer reading with an extra-special outdoor event in collaboration with a variety of community partners. Along with single jack hand drilling champion Emmit Hoyl demonstrating his world-class hammer form, there will be tours of the town's historical sites, special children's events with the Mining Museum, live show at the library with Avenhart, the annual Nederland Library Foundation 2-day book sale, fun surprises sponsored by Grand Island Resources, LLC, and a very special visit from Longhopes Donkey Shelter. Longhopes will be bringing two donkeys (burros) and sharing with families the history of burros in Colorado. We are also hoping to host an introductory pack burro racing event  (the Colorado State Summer Heritage Sport!);  isn't it time Ned is on the Pack Burro Racing circuit????
Throughout the summer, our readers will be learning more about Longhopes and other organizations that help rescue animals, and we hope they'll be inspired to raise awareness and funds for donkeys in need. If you're interested in being part of our Caribou Celebration, please contact Elektra Greer (303-258-1101 or egreer.ncl@gmail.com). We are looking for community partners and volunteers (costumes included!) to help make this a Colorado mountain celebration.
Feel like we're jumping ahead into summer and not yet had spring thaw? Author Pete Jarvis will be presenting "Interesting Hikes Near Nederland" Thursday, May 9, at 7 PM to lead off a series of great outdoor-oriented events (Switzerland Trail, Rollins Pass etc) we are scheduling for spring. Finally, it wouldn't be a Read in Ned column if we didn't share a few of our favorite new book releases to put you in the mood for spring…..and spring cleaning?
Wildflowers: Nature's stunning beauty on display by Stan Tekiela. Wildflowers! 'Tis the season.
Wild at Home: how to style and care for beautiful plants by Hilton Carter. Lush ideas and lush spaces. A visual and inspiring treat.
Seeds move! by Robin Page. This wonderful children's books is a delight for all ages, reminding us of what it takes for a seed to put down roots.
25 Best National Parks to Fly Fish by Terry Gunn. The title says it all!
Best Dog Hikes, Colorado by Emma Walker. We couldn't not add this one to the list.
The Big Book of Less: Finding joy in living lighter by Irene Smit. A fun, interactive book (includes a fold out tiny house) that reminds us of the joys of decluttering.
101 Ways To Go Zero Waste by Kathryn Kellogg. Friendly, realistic, no-shaming tips on how to reduce household waste (and the stress that comes with it!)
---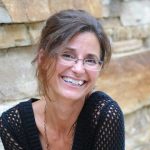 Elektra Greer is the Director of the Nederland Community Library.