Read in Ned: Does Technology Have a Place in Education?
How much is too much screen time?
Read in Ned | October 12, 2017
By Michael Sivcovich
Computer and device screen time can be an issue. How much is too much? Can I reconcile my child's desire to play video games with my desire to limit them? Technology is rapidly becoming an integral part of daily life for us and with it, a whole universe of parental concerns.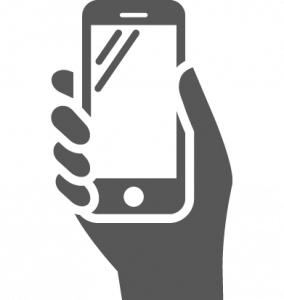 We have long since moved away from the world where the computer lab was an event familiarizing students with keyboarding, basic programming, and math games. Technology and access to endless amounts of information are now a staple in classrooms. This forces teachers to find ways that augment actual instruction through the technology. This leads to research projects, animations, networking, and presentation savvy that we would have never thought nine year olds were capable of. The latest technology serves as the new benchmark in productivity and it always has. Once the telephone was invented, it didn't go away – and neither will the astounding access we and our children will have to information. But there are some things that we ought to be cautious of.
The first, and probably the one at the forefront of parents' minds, is that of screen time. Yes, too much is a bad thing – I feel like we can all agree that it feels as though technology consumes our children and loved ones at times. By allowing our brain to be stimulated while also remaining completely passive, younger brains will develop differently. It turns out that the human brain is still being physically constructed up until our early twenties-take a wild guess when the most formative time is during development? Yup – elementary and middle school ages (approximately ages 5-15). This time period is crucial as far the lessons we teach in empathy and capacity to handle stress and fear. Don't let these years get away from you – spend quality, undistracted time with your child!
Which brings us to another important aspect – your screen time. The Journal of Developmental & Behavioral Pediatrics published an article that found when parents are distracted, they tend to interact more with children when there are negative behaviors that need to be dealt with and also tend to speak to children in more of a directive-based manner: correcting behavior, asking children to perform tasks, and so on. Spending our time with children and engaging in constructive tasks develops focus, effectiveness, positive behavior, and helps them become more self-directed. At NCL, we keep some science and technology kits in the juvenile section that can be used in-house that provide the perfect opportunity to interact with your child, while still using technology.
So how do we as parents navigate these important aspects of raising children in a technology driven world? It bears repeating: Spend time, specifically, with your children. Sounds basic right? But how often are we making dinner, responding to an email, or decompressing from a long hard day by catching up with a friend or reading a book? One of the first steps for self care is to schedule time for it and the same goes for connecting with children. Even if we just spend a completely devoted hour to talking with and reading to our children, the effects will be noticeable.
The last point I'd like to make is to embrace the technological world we find ourselves in. Some of the most creative teachers I've seen have used technology as a backdrop for dramatic play by hooking up a projector to iPods, or using sound-reactive apps to provoke thought and investigation in little children. I've employed them when it came to my older students asking for help. "Just Google it!" can be immensely empowering when children understand the ins and outs of seeking knowledge on the internet. Don't neglect books, experience, and practical application of knowledge as these are the skills and arenas that develop critical thought. Programs and materials here at the library can help us navigate this balance. Items such as our Early Literacy iPad have programs which involve both child and parent with the content. While our after school programs offer interactions free of technology and programs based around technology (such as our Makerspace Mondays), emphasis on the human interaction over the technology is where I feel we can set an example for our children.
Overall, trust yourself as a parent. You know what's best for your children and have their best interest at heart. Please do remember that you are the first and most influential teacher you child will ever have.
---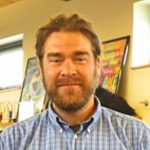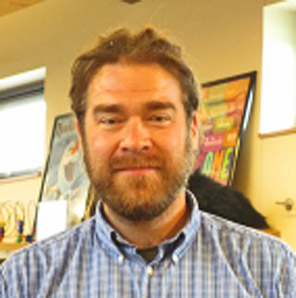 Michael Sivcovich is the Youth Services Coordinator for the Nederland Community Library.