Read in Ned: Celebrating National Library Week 2019
Join this hot debate
by Tom Lambrecht
Get a bunch of librarians together and ask, "What is the relevance of libraries today?" if you want to see things get a little crazy (yes, librarians do get crazy). The consensus is that libraries need to change to adopt to the times, particularly in our current age of information technology. But exactly what changes patrons (and staff) "want" is hotly debated. Because libraries take their obligation to provide services very seriously, library on-line forums, Board meetings and professional conferences are dominated by these discussions.
This is hardly a new development. In the 1950s, librarians voiced their concerns about the latest technologies that seemed to be (gasp) adversely affecting the reading habits of Americans, namely radio and television. National Library Week was launched in 1958, exhorting the public to "Wake Up and Read." Ironically, access to technology (particularly Internet and public computers) and educating users is now identified as one of the most vital services that libraries can provide.
This year, National Library Week is observed from April 7-13 with the theme "Libraries = Strong Communities," and the honorary chairperson is Melinda Gates, who with husband Bill Gates (appropriately enough, the founder of Microsoft) heads the philanthropic behemoth known as the Gates Foundation.
But, back to the technology — it is not without its challenges. Our staff and the great support crew at the Colorado Library Consortium are still resolving a few unforeseen issues with out management software after switching service partners in February. We're grateful to our patrons for adapting to some of the changes that have occurred in the interest of the stability provided by CLIC's new provider, Bywater.
The Pew Research Center released a study in 2016 that compiled the public's opinions of the significance of libraries and their perceptions of what services libraries should offer and it makes for very interesting reading: https://www.pewinternet.org/2016/09/09/libraries-2016/ If you read it, see if you agree with it's conclusions.
A big shout out to our 110 partner libraries of Aspencat (from Dolores to West Routt to Julesburg) that fill requests from our patrons for items that we don't have; the Flatirons Library Consortium "down the hill" which includes Boulder (where several NCL alumni now work) and Longmont (where our current Director cut her teeth) and … all libraries everywhere. And a special salute to our fellow Peak to Peak libraries of Gilpin County, Ward, Estes and Lyons.
---
Tom Lambrecht is the Assistant Director of the Nederland Community Library.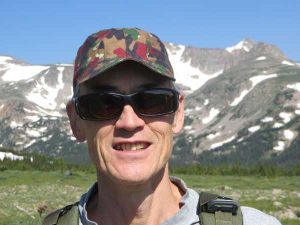 ---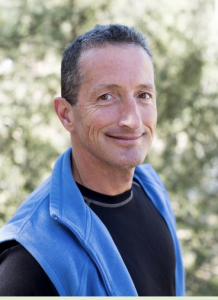 NCL will celebrate the thaw of the high country trails with a couple of special guests in our Community Room. Author Pete Jarvis https://basecampguides.com/base-camp-denver/ will present "Interesting Hikes Near Ned" on Thursday, May 9, from 7-8:30 PM. Local historian Michael O'Neill http://switzerlandtrail.blogspot.com/ will return to NCL (May date TBA) with some updates on his research into the historic Switzerland Trail. We also have a few other surprise presenters in the works — check the "Classes and Programs" tab at nedlib.org for updates and registration.
---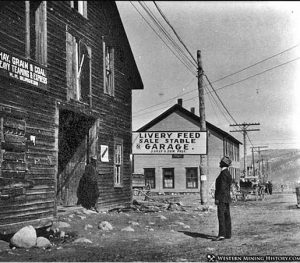 We're very excited to have received a SIPA (Statewide Internet Portal Authority) grant to help us launch a digitization and oral histories program to preserve and share the mountain area's history. We will be seeking photographs, documents, maps, letters, and stories that can be publicly shared through our library's website and beyond. Email me for more information.