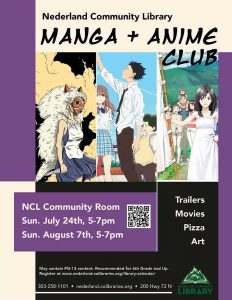 MANGA TIME!
Watch anime trailers, choose movies, munch on pizza and try your hand at Manga illustration! NCL Manga + Anime Club is for teens who love Manga or want to learn more!
Sunday, July 24, 5-7 pm
Sunday, August 7, 5-7 pm
May contain PG-13 content. Recommended for 6th grade and up.