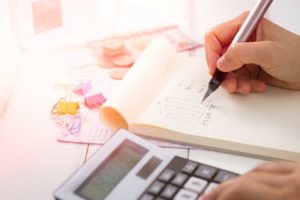 Free Tax Preparation
Volunteers in the VITA (Volunteer Income Tax Assistance) and TCE (Tax Counseling for the Elderly)/AARP programs provide free tax preparation for people with basic tax returns, particularly those with low and limited income, individuals with disabilities, and non-English-speaking and elderly taxpayers.
IMPORTANT: What to Take with You
Boulder County Locations & Hours
Leeds School of Business, University of Colorado VITA: Koelbel Bldg., 995 Regent Drive, Room 375 (map)
February 1–April 8, 2020
Saturdays 9:00 a.m.–1:00 p.m.
Wednesdays 5:00 p.m.–7:00 p.m.
Accessible with the RTD 209 and Stampede buses; or the Hop, Skip, Dash and FF1 (some walking required).
Free parking in parking garage on Regent Drive.
No appointment is necessary.
East Age Well Center (formerly, East Boulder Senior Center) TCE/AARP: 560 Sioux Dr (map)
February 7-April 10, 2020
Fridays 8:30 a.m.-3:00 p.m.
Appointment required: call (720) 475-6639 or online at https://cotaxaide.org/ta/
Languages: English, Spanish
Sponsored by AARP
Need additional help?  Contact us and we'll put you in touch with the resources that best fit your needs.
---
Volunteers WILL Prepare
Form 982 (limited)
Form 1040 (1040A and 1040EZ no longer used)
Schedules A, B, D, C-EZ, EIC, R, SE
Schedule C (limited)
Schedule E (limited)
Form 1040-V
Form 1040-ES
Form 2441 (Child and Dependent Care Credit)
Form 5329 (Part 1)
Form 5405
Form 5695 (Part 1 only)
Form 8863 (education credits)
Form 8880 (credit for qualified retirement savings contributions
Form 8812 (additional child tax credit)
Form 8888 (allocation of refund)
Form 8889 (health savings accounts; limited)
Form 8917
Form 1040-X (limited)
Volunteers WILL NOT Prepare
Schedule C with losses
Complicated & Advanced Schedule D
Form SS-5 (request of SSN)
Form 8606 (non-deductible IRA)
Form 8615 (minor's investment income)
Form SS-8 (determination of worker status for purposes of federal employment taxes and income tax withholding)