Energy Conservation Kits from Xcel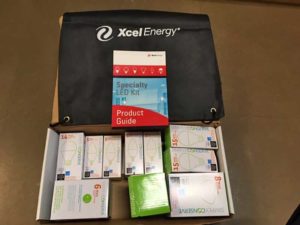 The kits were requested from Xcel (and the Partner In Energy program) by the Nederland Sustainability Advisory Board as part of its energy efficiency efforts for Nederland. The kits includes 9 various sized LED light bulbs and a battery back up charger. The solar panel on the battery charger doesn't work, FYI.
Ideally these kits go to Ned residents that have not already received one and who will use them to update light bulbs to LED in their home. One kit per family, please.
To request a kit, please call (303-258-1101) or email us.