It's been a pleasure to work at the Nederland Library
To the Nederland Community:
It is with great sadness that I inform you all that as of June 16, I will no longer be working at the Nederland Community Library. Working for the last two years at the library, I have seen so many wonderful families grow, learn and thrive; through Storytime, after school activities, the Summer Reading Program, and more. I have watched your children grow into wonderful and bright people, which is a testament to all of the love and support they receive in this community. During my time, I, too have grown in ways I never imagined- learning how to 3D print, recommending books about dragons and outer space and wolves (sometimes all three in the same book), meeting new parents and caregivers, and working with the wonderful children, young adults, families, and patrons who use the library every day.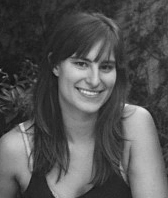 Even though I am sad to leave, I am hopeful that with your help, the library will continue to be a place to grow and learn. Nederland is a very special place with very special people whose individual strands weave together a bright, albeit quirky, tapestry of love and support. While we all have our differences, we are inextricably linked in our love for this place- the mountains, the summers, the endless excitement in the change of the seasons. And in that, we can find solace to grow and live our best lives.
My reasons for leaving are personal, and I am excited to embark on the next chapter of my life by planning on staying in Nederland for as long as possible to continue working with the children, families, and organizations I have grown so fond of.
With that, I want to extend a huge thank you to the taxpayers of the Nederland Library District, and the NCL Foundation Board for ensuring that we are able to provide a beautiful space, technology, resources, children's programs, and so much more for our community. Without your contributions, the NCL would be a very different place, and because of you, it is a place of joy, community gatherings, learning, support and networking. Thank you.
And thank you to all of the families I've had the personal pleasure of meeting and working with. You have all given me a chance to truly make an impact, and have believed in me and my efforts- a kindness I will never forget. Thank you to the children who bring so much joy to my life, whether I see you in Storytime, playing soccer in the street, or simply reading a good book in one of our comfy chairs – keep reading, keep learning, keep growing. Don't ever stop. Your lives are so precious and valuable, and I love you all.
Nederland, is, by nature a curious and book-loving community, and I appreciate our willingness to challenge, question, and explore new ideas and possibilities. I thank you all, again, for giving me the most wonderful opportunity to work with you in this community, and be a part of your lives. I will miss the library, but I will not be far, so I hope to see you all around town and wish you all the best.
With love and best wishes,
Celine Cooper – Children and Youth Services Coordinator Nederland Community Library