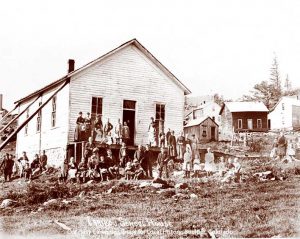 Justine Irwin talks about the arrival of Bertha, a new teacher
An Excerpt:
LINK to full interview (coming soon)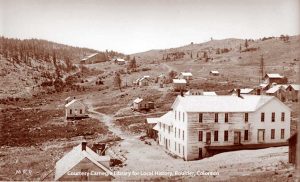 Silver was discovered at Caribou by Sam Conger in 1869. In its first years, the thriving community of Caribou had 60 businesses and 400 people, supported by 20 producing mines. At its peak, Caribou was home to 3,000. Today, hardly anything remains of this important mining camp in Colorado history.
---