Autumn Leaves Candle Holder
Take and Make Thanksgiving Crafts
Autumn Leaves Candle Holder Virtual Program
Wednesday, November 25, 2pm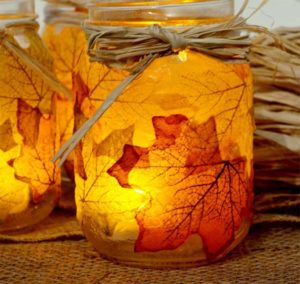 Create a beautiful Thanksgiving table centerpiece or make this as a wonderful gift to give. We will learn about decoupage, layering and think about other fun ways we can use mason jars. Electric tealight included!
This Thanksgiving Break… join your Library friends for some hands-on virtual fun, craft supplies included.
This program is intended for 5 – 12 year olds, and is limited to 15 participants per event, so sign up early!
• Sign up via email, or over the phone, 303-258-1101.
• Pick up supplies from the Library.
• Log in to the live virtual class or watch the recorded video afterwards.
• Take a photo of your completed creation and share it with us!