Autumn leaves and magic trees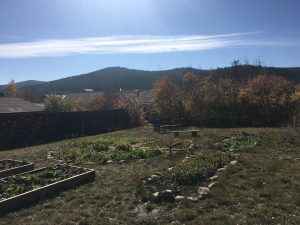 Whoa! I almost forgot the entry this week – come to think of it I forgot the entry last week also. 🙁 Oh well, what can you do? Here's a bit about what we did these past few days!
For our little bit friends in Movers and Shakers, we read some fun books that got us in the autumn mood. The first is called "Monsters Go Night Night," by Aaron Zenz, a goofy as all get-out book about monsters getting ready for bed. Aside from the spooky monster theme, this book is a great practice in prediction and association. The monsters all need things for bed and we need to guess what they need, but of course they're monsters so the answers are silly. The children caught on to the scheme and had a blast with it! The other story we read, by Christie Matheson, titled "Tap the Magic Tree," is a fun exploration in the life processes of a tree, as well as one of those books you poke and shake!
We also read "The Book with No Pictures, " by B.J. Novak (of 'The Office' fame) and "Leaf Man," by Lois Ehlert. Now, If you haven't heard of The Book with No Pictures, it truly has no pictures. However with a bit of animation and fun from the reader, it is so fun and entertaining for the audience! I'll have read it again and try to even sillier next time! So fun!
Leaf Man is about the most quint-essential autumn book I can think of. The leaves fall of the tree and blow in the wind, making familiar shapes as they go. This book helped inspire our art project for the day, which turned out pretty cool! There's some pictures at the bottom, but we been so busy that it's been harder to get a bunch of fun ones!
Thank you to the family and friends that join at storytime – it is so fun getting to know everyone!
-Mike
[smartslider2 slider="100034″]