Thank you everyone for participating in the 2016 Summer Reading program!
Congratulations to our final prize winners
Maggie Lears
Johnny Moss
Abigail Hess 
Rylan Goho
Great job, everyone! 
Why should I participate in the Summer Reading
Program?
Kids: The Summer Reading Program is a great way to get active, explore different worlds through books, and hang out with your friends! The Nederland Community Library recently added 100 new books to our collection, so we guarantee you'll find something you like.
Parents: Having your kid (s) participate in the Summer Reading Program (SRP) is a great way to ensure they are engaging their minds in meaningful ways so they can go back to school in the fall refreshed, rejuvenated and ready for another year. Our main goal for the SRP is to prevent a phenomena called  "summer slide" (also referred to as "summer slump"), which is when a child enters the next grade at a lower reading level than when they left their previous grade. Over time, this can have a huge effect on their overall performance in reading, writing and math. Because we all want our kids to succeed, the Nederland Community Library has designed a great summer program to incentivize your child to reach their fullest reading potential. We will have educational performers and workshops, as well as prizes awarded to kids who set and complete their own reading goals. See calendar below for complete list of performers and events.
What is the Reading Rewards Program?
The reading Rewards Program (RRP) offers prizes to participants who both set and complete their own summer reading goals. Children who attend the Nederland Elementary School will have received a packet containing a letter to parents explaining the SRP and RRP, as well as a registration form/ reading contract, and a time log to record the number of minutes or books they read. For those who did not receive this packet, we have copies of all of these forms at the front desk of the Nederland Community Library.
How do I sign up for the RRP?
To sign up for the RRP, simply bring your completed registration card and reading contract to the Library, or fill one out at the desk. We will make a copy to keep for our records, and give you a folder to keep your tracking sheets in. Once you have completed your half way reading goal, come in to collect your prize. This year's half way prize is a DIY wearable light up circuit pin from Sparkfun Electronics!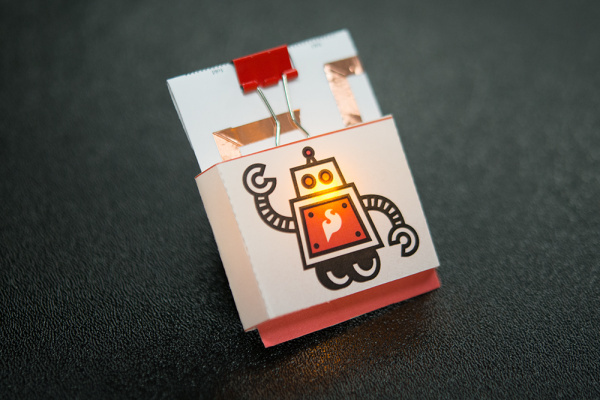 For completing your full reading goal, you get both a new book, and entered to win one of three Makey Makey kits, or a Sphero sprk edition robot. Only participants who complete their full reading goals will be entered to win either a Makey Makey or the Sphero, so make sure you read as much as you can!
If you have any further questions, please don't hesitate to e-mail Celine at ccooper.ncl@gmail.com or call at (303)-258-1101